To show our thanks for your support, KEWU offers 'Thank You' gifts for different pledge levels:
$60 or $5 a month
1 CD from the partial list below
$89.50* 16 ounce Jazz 89.5 logo mug.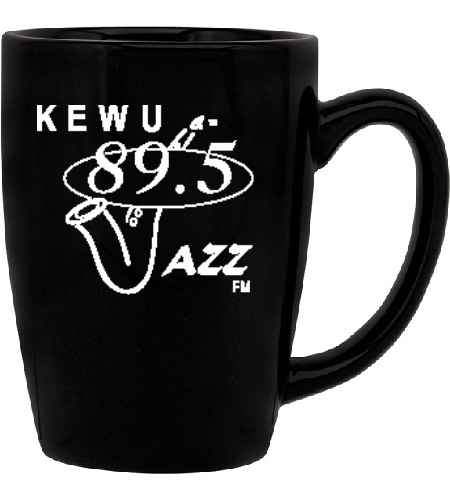 $120 or $10 a month
1 pound of 4 Seasons Coffee each month for a year
or
3 CDs from the list below
$200 or $16.67 a month
KEWU logo coffee mug AND 4 Seasons Coffee package
$240 or $20 a month
12 CDs from the list below, one every month http://www.technologo.com/snapshotdump/fh_email_2013-11-13_20231.48829.jpg$500
12 cd's and pound of 4 Seasons Coffee every month for a year. *

Note: 4 Seasons Coffee cannot be shipped - it must be picked up (between 8 and 3 p.m. M-F) at the roastery located at 10 Grant Street in Spokane. For directions, please call 509.747.2315
A coffee certificate will be issued as soon as your pledge is processed and paid.
Click Here to Access our Secure Donation Page


Partial Listing of Available CDs - Fall 2013
This is only a partial listing and the list is always changing as new releases come in.
****There may be some lag time in receiving your cd's. We appreciate your patience and understanding!****
We will do our very best to match you up with music you will enjoy!
Christian McBride Big Band-bass- The Good Feeling
Gerald Wilson Orchestra - big band - Legacy
Billy Hart - drums -All Our Reasons
Scott Amendola Trio - drums - Lift
Ambrose Akinusmire - trumpet -When The Heart Emerges Glistening
Eliane Elias - vocal - Light my Fire
Corea,Clarke & White - trio - Forever
James Farm - quartet - James Farm(Joshua Redman)
One Take - organ quartet - Volume 4 (Joey DeFrancesco)
Vijay Iyer - piano - Tirtha
Kenny Garret - tenor - Seeds From The Underground
Ahmad Jamal- piano- Blue Moon
Vijay Iyer - piano -Prasana
Arturo Sandoval - trumpet -Dear Diz
Brad Mehldau -piano- Ode
Esperanza Spalding - bass- Radio Music Society
Tony Monaco -organ- Celebration
Karrin Allyson - vocal - Round Midnight
Steve Turre - trombone- Woody's Delight
Jeremy Pelt - trumpet - Soul
Dr. Lonnie Smith - organ - Too Damn Hot!
Wallace Roney -trumpet- Home
Reuben Wilson Trio -organ - Revisited
Renee Marie - vocal- Black Lace Freudian Slip
Eric Alexander - tenor-Dont Follow The Crowd
Orrin Evans - piano-Freedom
Bobby Watson - sax - Gates Barbeque Suite
Pat Metheny - guitar-What's It All About
Chick Corea/Hiromi - piano-Duet
Christian Tamburr -vibes- Changes
Hailey Niswanger -sax -The Keeper
Kenny Burrell - guitar- Tenderly
Eric Alexander/Vincent Herring -tenor/alto - Friendly Fire
George Benson -guitar- Guitar Man
Ben Williams - bass- State of Art
Dan Cray - piano- Meridies
James Carter Organ Trio- tenor- At The Crossroads
Jazz Soul Seven - Impressions Of Curtis Mayfield
Hristo Vitchev/Weber Iago - piano/guitar - Heartmony
Randy Napoleon - guitar - The Jukebox Crowd
Adrian Cunningham - Walkabout
Nick Moran Trio- guitar- No Time Like Now
Dave LaLama Big Band - The Hofstra Project
Next Collective - Cover Art
Gerald Clayton - Life Form